How are you today? How did you start your morning? I used to start my morning with a fresh glass of orange juice, a stretch and a new resolve. I am luckier than some in that I rather like healthy fresh food. I don't see it as something of a punishment or something I must try and make great effort to accommodate. So when I opted to stop drinking fizzy drinks, my liquid intake became just OJ, water and herb tea…
That was until I found out that the wholesome orange goodness that I thought I was imbibing was perhaps not as wholesome, authentic and good as I thought.
When I think of fresh orange juice, l have an image of countless fields of oranges on trees and a happy brown person with broken teeth and a worn out sun hat smiling warmly at the camera as he drops another zesty fresh orange into his full basket.
I have this image because that was what was sold to me since I was young. The truth however is somewhat different. The little brown man and his plump happy wife do not spend all day squeezing juice just so that I can have it fresh the next day! Here is the story of your orange juice and how it gets to your table:
 ********
If you are like me you probably go for fresh orange juice that is not from concentrate in the hopes that you are providing your body with a sweet juicy drink with all the nutritional benefits of the fruit itself. However, when oranges are picked they are squeezed and the juice is stored in giant vats. Oxygen is removed to enable the juice to be able to hang around for up to year without going off. This process also strips the juice of flavors.
When they are ready to use the juice, the flavors are replaced using flavor packs designed by the same people that make perfumes for the big perfume companies. They also use industrial chemical processes to recreate the smell of orange. The idea that your juice is not overly processed because we have been encouraged not to buy from concentrate is not quite the whole picture.
Often we don't reconsider what we are buying once the advertising message has numbed our brain into automatic repetitive purchasing. But it stands to reason that any fresh juice that tastes consistently sweet must have had something done to it as it is near impossible to be able to buy consistently sweet fruit. It also stands to reason that any fresh product that has an unfeasible shelf life will have had some industrial process intervening between it's natural, simple state and you. Whilst the orange liquid that ends up on our tables might not be detrimental for you, (jury's still out), for me it does not remotely resemble what I thought I was buying.
Why give up fizzy drinks? – I'll get into that another time.
Sources:
'What You Don't Know About Orange Juice' Alissa Hamilton
Conversations with my own Doc.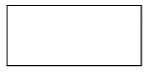 If you wish to restore a natural balance, health and vitality to your life simplifying your food intake is the answer.
It's that simple.
Our foods today are a mystery of various chemicals, (which we will get more into later), with all sorts of unrecognizable names and secret processes to colour them, store them and make them last longer on the shelves.
When you get back to basics with your food it becomes easier to eliminate all these questionable ingredients and just get down to eating simple nourishing, life affirming food.
Here are some tips:
Eat Consciously
Always give your eating the time and respect such an important activity deserves. Eating sustains us. Without it quite simply we would be dead. Stop work, go to the kitchen table or whatever area is set aside for eating and spread your food and condiments out, relax and eat.
Ideally, don't read the newspaper or watch the television. You want to get used to giving yourself this time undivided and be fully aware of what is going on. We have to relearn to stop putting our food on automation.
Eat slowly and be aware of everything that is going into your mouth.
Prepare Your Food As If You Were An Important Person
Yes, every body is busy, busy, busy, but that is why we stop thinking of ourselves as human beings who deserve enough time spent on ourselves. Food is what fuels our WHOLE life. Take the time and pleasure needed whenever you can to prepare your food as if you were an important person. Even the busiest person would more than likely adjust their fast food habit in favour of something of a little more quality if say, a very famous person came for dinner.
At other times using simple and fewer ingredients will cut down on the time it takes to prepare your food.
Salt, fats, sugar.
When we eat foods high in salt, fat and sugar it makes us eat…well…more foods high in salt, fat and sugar! This phenomenon has been tested in experiments on both humans animals. David Kessler MD, who has written a book called The End of Overeating: Taking Control of the Insatiable American Appetite
believes that we have an emotional reaction to food and when foods rich in salt, fats and sugar are eaten it activates that emotion and we eat more to retain the feeling. Even when it is beyond what we actually need to eat. He (and I) believe that the food industry sets us up to eat nutrient-lite food packed with chemicals that encourage binge eating.
To combat this he recommends the key tenet of simple living : Be conscious and aware.
Eat with structure and purpose. Plan ahead and be in charge and aware of what goes into your mouth.
I say, also eat with enjoyment, knowledge, relaxation and gratitude. Resist eating with the TV on all the time or with a newspaper vying for attention. Instead, stop flapping about for at least twenty minutes…Relax! Notice the food. Notice what is going into your mouth.
Also, we should never get too grand and complacent to remember that in many places in the world eating a filling meal is the equivalent of sheer luxury, so savor, enjoy and be grateful.
Buy Colour!
Here's a reminder that if we are eating for pleasure, health and long life, we should always remember to take home a generous selection of the most colourful fruit and veg when we go to the supermarket.
(Pssst! Even if you slip it in amongst the naughty things!)
These are veg such as:
green, red and yellow peppers,
turnips,
corn,
carrots,
pumpkin,
squash,
lovely succulent tomatoes
and fruit such as:
mangos,
peaches,
water melons,
apricots,
oranges,
lemons.
These contain beta carotene, a nutrient that protects our bodies from free radicals, (trouble making, destructive atoms which attack cells in the body), which are linked to premature ageing, arthritis, Alzheimers, diabetes, cell damage and diseases such as cancer. As an easy reminder, it is the beta carotene that gives these fruit and veg their bright, bold colours, so BUY COLOUR!
They are also a superior source of vitamins that cannot be matched by any supplement in a bottle.