How are you today? How did you start your morning? I used to start my morning with a fresh glass of orange juice, a stretch and a new resolve. I am luckier than some in that I rather like healthy fresh food. I don't see it as something of a punishment or something I must try and make great effort to accommodate. So when I opted to stop drinking fizzy drinks, my liquid intake became just OJ, water and herb tea…
That was until I found out that the wholesome orange goodness that I thought I was imbibing was perhaps not as wholesome, authentic and good as I thought.
When I think of fresh orange juice, l have an image of countless fields of oranges on trees and a happy brown person with broken teeth and a worn out sun hat smiling warmly at the camera as he drops another zesty fresh orange into his full basket.
I have this image because that was what was sold to me since I was young. The truth however is somewhat different. The little brown man and his plump happy wife do not spend all day squeezing juice just so that I can have it fresh the next day! Here is the story of your orange juice and how it gets to your table:
 ********
If you are like me you probably go for fresh orange juice that is not from concentrate in the hopes that you are providing your body with a sweet juicy drink with all the nutritional benefits of the fruit itself. However, when oranges are picked they are squeezed and the juice is stored in giant vats. Oxygen is removed to enable the juice to be able to hang around for up to year without going off. This process also strips the juice of flavors.
When they are ready to use the juice, the flavors are replaced using flavor packs designed by the same people that make perfumes for the big perfume companies. They also use industrial chemical processes to recreate the smell of orange. The idea that your juice is not overly processed because we have been encouraged not to buy from concentrate is not quite the whole picture.
Often we don't reconsider what we are buying once the advertising message has numbed our brain into automatic repetitive purchasing. But it stands to reason that any fresh juice that tastes consistently sweet must have had something done to it as it is near impossible to be able to buy consistently sweet fruit. It also stands to reason that any fresh product that has an unfeasible shelf life will have had some industrial process intervening between it's natural, simple state and you. Whilst the orange liquid that ends up on our tables might not be detrimental for you, (jury's still out), for me it does not remotely resemble what I thought I was buying.
Why give up fizzy drinks? – I'll get into that another time.
Sources:
'What You Don't Know About Orange Juice' Alissa Hamilton
Conversations with my own Doc.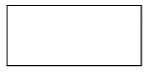 Beauty, Love and Art
It is a thing of rare beauty these days to witness a project that appears to come primarily from a place of soul and artistry than rampant fame seeking or flat out commercialism. Kinfolk Magazine has been compiled with such love, care and consistency that it's brilliant teamwork and artistic bravura can only be admired. It is a fellowship of artistic spirits celebrating the simple beauty of folks gathering to eat and indulge in warm kinship. They encapsulate this almost old school human-ness with luxuriantly languid story telling, elegantly simple photography and sensual videos that gently seduce the eyeballs…ever so slowly.
A simple, tidy aesthetic is adhered to throughout the project and you are at once slowed to it's un-frenetic, un-modern pace without emerging an hour or so later feeling cheated of time. It is an ethereally beautiful Ralph Lauren-esque world to spend time in, but with enough comforting recognition in the story voices to keep it's feet on earth.
I for one support any venture that returns eating to the raw pleasure it was meant to be and not the enemy it has become for too many in our topsy turvy world.
Prepare to be completely seduced here.